Huge success is being recorded in the army's counterterrorism oppression in Kaduna state where the authorities say several bandits/Terrorists have been killed, their camps destroyed and near a dozen hostages set free.
Latest of such report is contained in Tuesdays operational feedback.
Kaduna state Internal Security Commissioner Samuel Aruwan, reveals that troop of operation Forest sanity invaded some hard to reach bandits camps in villages such as Dakwala, Kunai, Daban Lawal all in Chikun and Igabi Local Councils.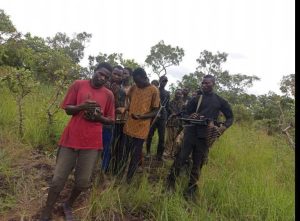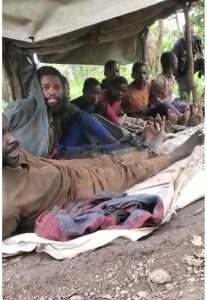 According to him an unspecified number of suspected terrorists were neutralized in clearance operations and at least 10 hostages bound in chains and ropes were also rescued by the gallant troops.
The freed hostages were immediately evacuated to a military facility where they are receiving medical attention before they will reunitewith their families, The commissioner added.
Meanwhile Kaduna State Governor, Nasir El- Rufai has commended the troops for the success recorded and for their bravery.