The Federal Executive Council has approved the process of establishing a vaccine manufacturing plant in Ota, Ogun State.
Dr. Osagie Ehanire, Minister of Health, made the revelation on Wednesday while speaking to State House Correspondents at the end of the council meeting presided over by President Muhammadu Buhari.
[wonderplugin_video iframe="https://youtu.be/ngjTUTeY3FA" lightbox=0 lightboxsize=1 lightboxwidth=960 lightboxheight=540 autoopen=0 autoopendelay=0 autoclose=0 lightboxtitle="" lightboxgroup="" lightboxshownavigation=0 showimage="" lightboxoptions="" videowidth=600 videoheight=400 keepaspectratio=1 autoplay=0 loop=0 videocss="position:relative;display:block;background-color:#000;overflow:hidden;max-width:100%;margin:0 auto;" playbutton="https://www.tvcnews.tv/wp-content/plugins/wonderplugin-video-embed/engine/playvideo-64-64-0.png"]
Ohanire said "The council considered a memorandum from the Ministry of Health, which has to do with the first stage in indigenising vaccine production in Nigeria, the standard programme on immunization, not COVID-19 vaccine.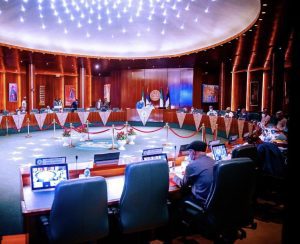 "As you know, the government has a joint venture agreement and formed the company called Bio Vaccine Nigeria Limited, which is to start producing vaccines domestically. Now, they are sourcing for international partners, who will join them and give them the technology transfer that they require.
"And after going to various countries, South Africa, Indonesia, they settled with a Serum Institute of India, which will now be the technical partner to support them in setting up the vaccine production plant in Nigeria. But of course, the Serium Institute of India is you have engaged the largest vaccine producer in the world, and also has vaccines that are approved by World Health Organization."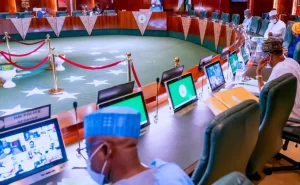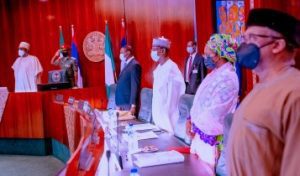 He also said that Serium Institute of India and Bio Vaccine Nigeria will collaborate to create a manufacturing facility in Nigeria, which would be situated in Ogun State and would account for 15% of the market.