Staff of the Police Service Commission have protested at the National Assembly, demanding a restoration of the Commission's three core mandates.
They accuse the Commission's Chairman of not protecting the Constitution of the Federal Republic of Nigeria as amended.
Workers of the Police Service Commission have been making headlines over the past weeks as a result of disagreements with management.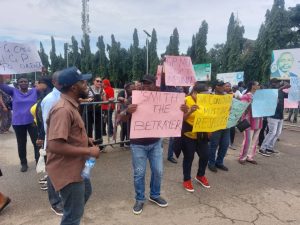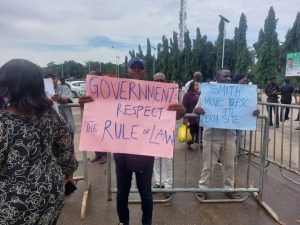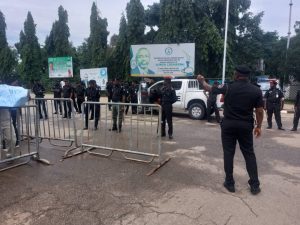 Top on their agitation is alleged usurpation of the mandates of the Commission by the Nigeria Police Force.
This has become a subject of litigation since 2019 up to the Court of Appeal and the workers are alleging contempt of court.
They identified Recruitment, Promotion and Discipline as the three core mandates of the Commission stipulated in the Act establishing it.
Other issues in contention include Conditions of Service
They are at the National Assembly to seek the intervention of the National Assembly in resolving the impasse, after which they may head to the court