Ekiti State First Lady , Erelu Bisi Fayemi has handed over official records and documents of the office of the First Lady to the incoming First Lady, Dr Olayemi Oyebanji.
This was part of activities lined up for the official hand-over of government from the Fayemi-led administration to the incoming administration which would be led by the Governor-elect, Mr Biodun Oyebanji.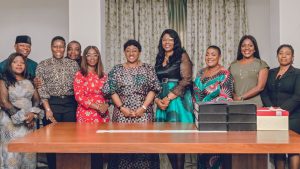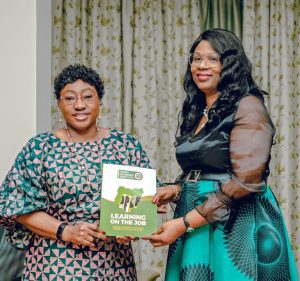 Erelu Fayemi who handed over the documents to Dr Oyebanji in Ado Ekiti congratulated the incoming First Lady for the victory recorded in the state gubernatorial election, noting that the handing over was necessary for a proper induction into programmes championed by her office.
"I am presenting to you some documents which I believe would be useful to you, it is the record of key programs and projects executed by the office of the First Lady .It covers my advocacy on Gender Based Violence, FGM, Keep Girls In School, women empowerment programs, and so on", she said.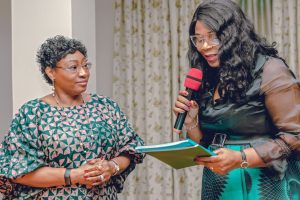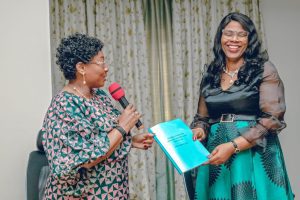 Erelu Fayemi also handed over a copy of the maiden publication of "Learning On The Job " , a Nigeria Governors' Wives Forum Handbook For State First Ladies which highlights the critical role of the First Lady as wife , champion, hostess , philanthropist and policy advocate .
According to Erelu Fayemi who is also Chair of the Nigeria Governors' Wives Forum ,the incoming First Lady is the first State First Lady to officially receive the handbook stressing that it also serves as guide on code of conduct for members of the forum.
Responding, the incoming First Lady,Dr Olayemi Oyebanji appreciated Erelu Fayemi for all the good works done so far and promised to take her time to study the contents of the records and documents and use them wisely.