Nigerians made history at the funeral of Queen Elizabeth II in London on Monday as some women flaunted 'Aso Ebi' to grace the occasion.
Though the fabric were of different colours, the group of women had the late queen's image on the front of their outfits.
In a post shared on Owambeuk's Instagram page on Tuesday, the writer said:
"Our London Aunties are not joking ooo
Repping Naija all the way
. It started as a joke and one of us took it seriously. The outfits were turned around in four days and delivered from Lagos to London the day before the event. It went viral and the Palace has now requested for it to be displayed at the London Museum,"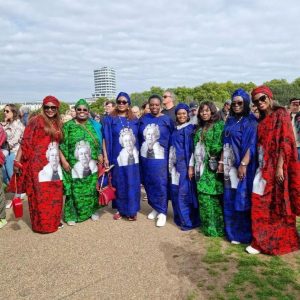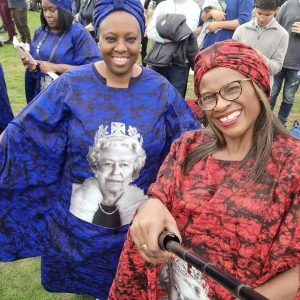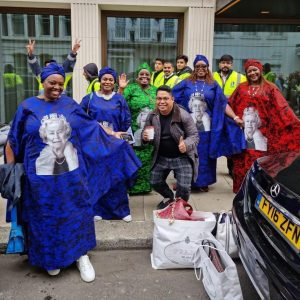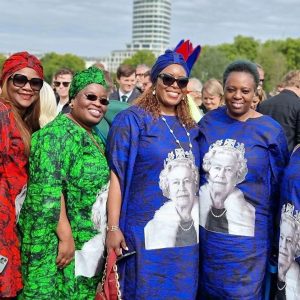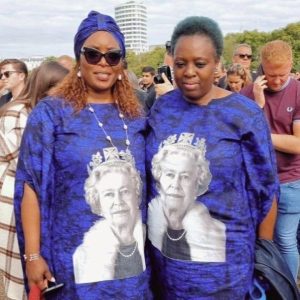 Aso Ebi is a uniform dress code/style that is traditionally worn by Yorubas and some other African cultures as an indicator of cooperation, camaraderie and solidarity during ceremonies, events and festive periods has now gained international recognition.
The purpose of wearing the dress can be to serve as self-identification with age mates, relatives or friends during social occasions or funerals.
The word aso in Yoruba means cloth and ebi denotes family, so Aso ebi can be described as a family cloth usually worn during funerals or family ceremonies. However, the practice is now beyond family dressing because strangers of a celebrant can wear the Aso ebi.