President Muhammadu Buhari has arrived in New York to participate in United National General Assembly's 77th session (UNGA77).
He was received by Nigerian officials, Minister of Foreign Affairs, Geoffrey Onyeama; the Permanent Representative of Nigeria to the UN, Tijjani Muhammad-Bande and Nigeria's Ambassador to the United States, Dr Mrs Uzoma Emenike, among others in New York early hours of Monday.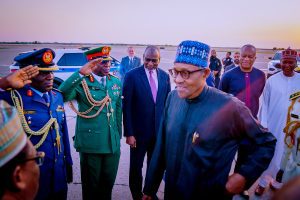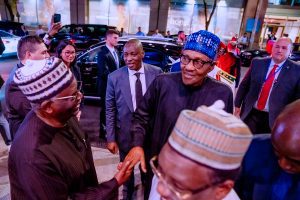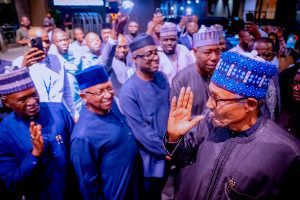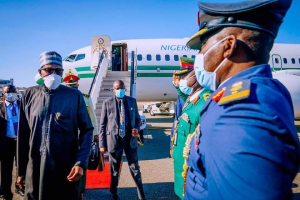 President Buhari will address the Assembly Wednesday when he presents Nigeria's National Statement.
The theme for this year's session is: "A watershed moment: Transformative solutions to interlocking challenges."
Buhari will also hold bilateral meetings with selected leases of other countries, to strengthen ties as well as showcase investment opportunities in Nigeria.
In a similar vein, he will speak at the summit's fourth thematic session on the digital transformation of education.
President Buhari will also be present at the ECOWAS Authority of Heads of State and Government's Extraordinary Session.
He is also expected to attend Friday's High Level Breakfast Meeting on Reinvigorating Multilateralism and Achieving Comprehensive Reform of the UN Security Council Commemorating 15 Years of L.69.
On the same day, he will also take part in the official launch of Nigeria's Integrated National Financing Framework.
This will be President Buhari's last outing at UNGA, as he prepares to exit office in May 2023, at the expiration of his tenure.