The Nigerian Guild of Editors (NGE) has pledged to work with the Independent National Electoral Commission (INEC) to ensure the success of the 2023 General Election.
This was announced by President of NGE, Mustapha Isah, in Lagos during an interactive session with INEC officials and Nigerian editors.
He stated that the collaboration was part of the recommendations from the Editors' Workshops and Town Hall Meetings held in the six geopolitical zones late last year and early this year with the topic, "Media and the Task of Consolidating Nigeria's Democracy."
Isah stated that it was imperative for the Editors to thoroughly interrogate the democratic landscape, political actors, candidates, the electoral umpire, security agencies, and all other groups involved in the conduct and monitoring of elections.
He said; "the interactive session is designed to provide the stakeholders an opportunity to address Editors on the preparations for the 2023 general elections as Editors will also seek clarifications on different issues and ask critical questions on election matters, to bring the right information to the electorate ahead of the elections."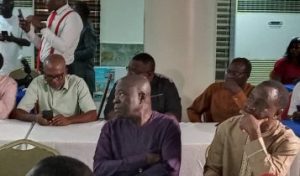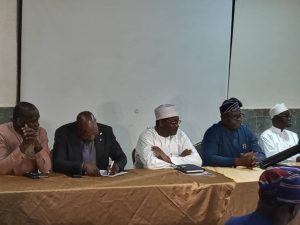 Isah explained that "Nigerian journalists should be genuinely interested in the nurturing and deepening of the democratic space because they played a key role in the fight for the restoration of democracy in this country."
He said; "Those who don't fight for democracy may not be in a position to defend it. Little wonder that the current politicians can't even uphold internal party democracy."
The Guild of Editors expressed confidence in the new technology used by INEC during the two off-season elections in Ekiti and Osun states, urging the electoral commission to improve on its inadequacies and not disappoint voters in the 2023 polls.
The INEC Chairman, Professor Mahood Yakubu, expressed appreciation for the Editors' cooperation and pledged to conduct free, credible, and fair elections.
He asserted that the media must oversee the electoral process and guarantee that the Electoral Act, the Constitution, and INEC's conduct standards are all adhered to.
He stated that the media must monitor the election process to ensure that the requirements of the constitution, the Electoral Act, and the INEC standards for conduct are followed.
The editors drawn from from print, television, and online news sources expressed satisfaction at the initiative.