Tens of thousands of mourners braved the cold last night to pay their respects to the Queen lying-in-state at the Palace of Westminster, as the Government warned people would have to wait more than 24 hours in what is thought to be the world's longest queue.
Wait times increased to more than 25 hours overnight as thousands of mourners wrapped up to stay warm and keep their place in the five-mile line to file past the Queen's coffin before her state funeral on Monday.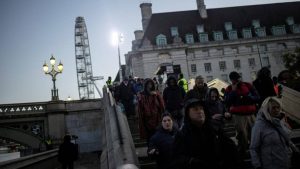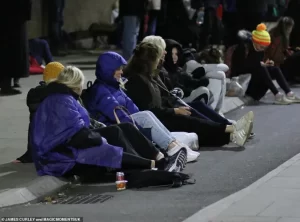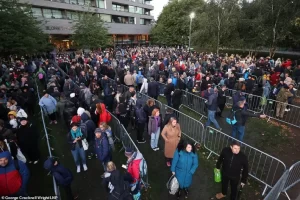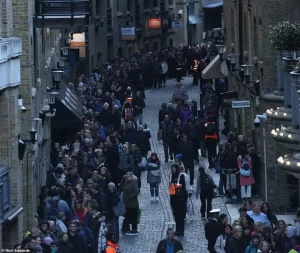 The Department for Digital, Culture, Media, and Sport's (DCMS) online tracker said the expected wait time was at least 25 hours as people queued from Southwark Park in south-east London to pay their respects to the Queen's coffin in Westminster Hall, about five miles away, at about 1.15am today.
Meanwhile, UK Metropolitan Police says a man has been arrested while approaching Queen Elizabeth's coffin from a queue of mourners in Westminster Hall.
He was arrested in Westminster Hall following an alleged disturbance and taken into custody, under the Public Order Act.
According to a police statement, the incident occurred on Friday night.
A Parliament spokesperson says the man moved out of the queue and towards the catafalque.
He was removed from the hall and the queue restarted with minimal disruption.
Earlier Friday evening, King Charles III was joined by siblings, Princess Anne, Prince Andrew and Prince Edward, in a vigil in the hall.
Queen Elizabeth II will lie in state in Westminster Hall until the day of her funeral on Monday, September 19.