Lecturers at the Federal Polytechnic, Offa in Kwara state are warning that the institution may be thrown into a full blown crisis if the federal government continues to tarry on the appointment of a substantive rector for the institution.
The school has been without a substantive rector for more than eight months.
The Federal Polytechnic, Offa, Kwara state was established in 1992 by the federal government to cater for the higher technological education needs of the people of the state and the school's catchment areas.
Since then, the institution has had many rectors overseeing the administration of the school.
The last rector was Dr Abdullateef Olatunji who left the institution in January.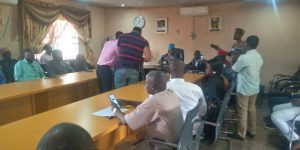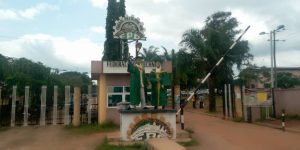 Since then, the Federal Polytechnic, Offa has been under the leadership of an acting rector and this is getting the academic staff of the institution worried.
Addressing a press conference on its campus, the Chairman, Academic Staff Union of Polytechnics, Federal Polytechnic, Offa chapter, Moses Atilola noted that non-appointment of a substantive rector has left the polytechnic in a serious disarray.
He added that this may culminate into serious a full blown crisis if no urgent step is taken.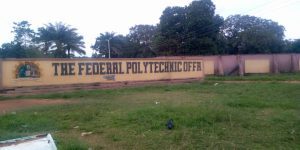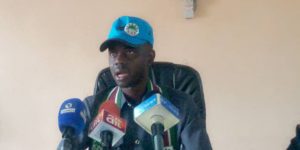 Three candidates are said to have been shortlisted for the position and whose names have been submitted to the federal ministry of education since January, but yet the waiting game continues.
The lecturers say this has put a huge challenge on the Polytechnic.
The acting rector appointed in January has now spent more than eight months in the saddle contrary to the federal polytechnic act which provides for a maximum of 6 months tenure for an acting rector.
The lectures are demanding that President Muhammadu Buhari appoints a substantive rector for the polytechnic for smooth running of the institution.