The Federal Government has paid over 289 million naira in compensation to seventy-four victims of human rights violations and alleged police brutality.
The cheques were presented to the victims in Abuja, the nation's capital, by the Independent Investigative Panel on the allegations of human rights violations by the defunct Special Anti-Robbery Squad (SARS) of the Nigerian Police.
This comes on the heels of the 2020 nationwide protests to end police brutality, dubbed #EndSARS.
One of the protesters' demands was the formation of a judicial inquiry panel to try officers involved in cases of human rights violations and to provide justice to victims and their families.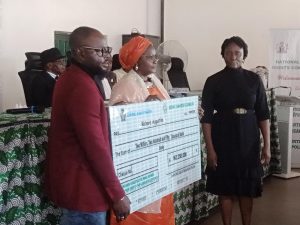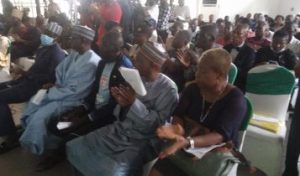 The National Human Rights Commission of Nigeria's Chairperson of the Governing Council, Salamatu Suleiman, gave checks to the victims under the second round of payment and praised the panel, led by Justice Suleiman Galadima, for its work over the previous two years.
She said the panel was able to hear two hundred and ninety-four cases and decided on 292 of them.
According to her, "This brings to over four hundred and thirty-one million naira the total sum already paid to 94 beneficiaries under the SARS Panel."
Suleiman noted that, as an independent Human Rights institution in Nigeria, the commission would continue to exercise its mandate to promote and protect the human rights of Nigerians through constituted mechanisms under the acts of the commission.
She added that the commission would work towards putting in place a permanent mechanism through, which cases of police brutality and other rights violations by law enforcement agents will be addressed.
While thanking the recipients, Mr. Tony Ojukwu, Executive Secretary of the National Human Rights Commission of Nigeria, pleaded with them to put up with the payment because no amount of money could satisfy their requirements.
Justice Suleiman Galadima, Chairman of the Independent Investigative Panel on Claims of Human Rights Violations by the Disbanded Special Anti-Robbery Squad (SARS), urged state governments to coordinate their Panels' reports on rights violations in order to take the necessary action.
Justice Galadima also urged state governments to set aside funds for the panel to carry out its functions.
The victims received cheques ranging from two million to five million naira, depending on the severity of their rights violations.