President Biden's Special Envoy on Climate Change, Senator John Kerry says $12billion has been put together by the  President for an "Emergency program for the adaptation and resilience", in order to help countries reduce the impacts of the climate change crisis.
He stated this while visiting the Minister of State for Petroleum Resources, Timipre Sylva, in Abuja, to discuss ways to reduce gas flaring, greenhouse emissions, and the use of clean energy.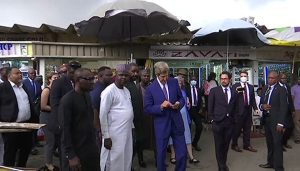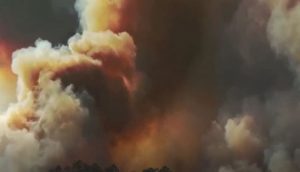 Everyone on earth has benefited from humanity's ability to enhance access to better, longer lives and sustainable development.
Climate change as a result of greenhouse emissions are due to the choices being made by humans on a daily basis.
These options range from powering up vehicles to lighting homes, and energy is derived for cooking that cooks and catering to other human needs.
The Nigerian Gas Flare Commercialisation Programme (NGFCP) and the National Gas Policy are two frameworks through which the government seeks to deepen and accelerate the growth and development of the gas sector, as well as reduce gas flaring, imports, and drive domestic consumption of gas.
Gas flaring cost the global economy $20 billion in 2018, according to the World Bank.
In Nigeria, PWC estimates that the Nigerian economy lost N233 billion ($761.6 million) to gas flaring Which translates to 3.8% of the global total costs In 2018.
The environmental cost of gas flaring amounts to 28.8 billion (US$94 million) annually.
According to the National Environmental, Economic and Development Study (NEEDS) for Climate Change in Nigeria, percentage of gas flared in Nigeria has reduced since 2002 and stood at 10% in 2018.
In a bid to deepen Nigeria's commitment to reducing gas flaring, President Biden's Special Envoy on Climate Change, Senator John Kerry, has pledged support to Nigeria.
This he says is aimed at reducing the climate crisis and its attendant effects.