President Muhammadu Buhari has commended Governor of Imo state, Hope Uzodinma for his efforts in developing the state.
President Buhari said "You have written your own history" after he saw the ultra-modern chamber of the rebuilt House of Assembly.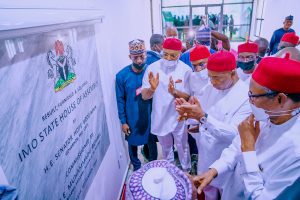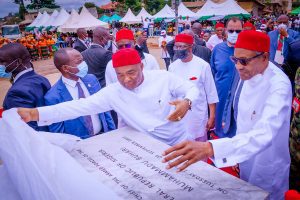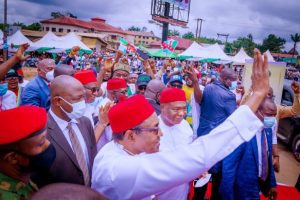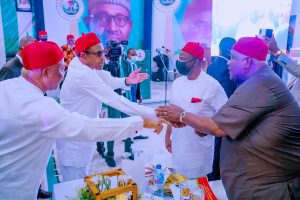 Buhari stated this in Owerri, the state capital while on a working visit.
President Buhari said his administration will leave a legacy of major development projects across the country, while saluting the Imo State Governor for giving more attention to constructions and institutional reforms that will improve lives of the people.
President Buhari, who inaugurated the Owerri/Orlu dual carriage, Owerri/Okigwe road and the renovated House of Assembly Complex, noted that the Imo State government had made remarkable progress with infrastructure in three years.
He noted that said his administration recognises the importance of critical infrastructure in economic development and was determined to drive the economic development of Nigeria through the provision of vital infrastructure across the length and breadth of the country.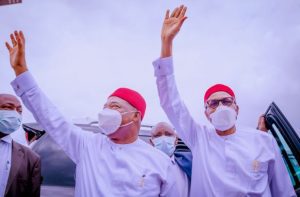 "This can be seen in our commitment to certain critical projects such as Deep Sea Ports, new airport terminals and buildings, various railway projects, a network of gas and power infrastructure, roads and bridges including the Second Niger Bridge, telecommunications infrastructure to mention but a few.
"I am therefore happy to see that the APC administration of Governor Uzodinma is doing similar improvement here in Imo State.
"I commend the Governor for being able to do so with the limited resources at the disposal of the State Government. This proves that when leaders are dedicated and focused, much can be achieved for our people, " he added.