Governor of Borno state Babagana Umara Zulum has commissioned the newly constructed Buratai Government Secondary School in Biu Local Government area of the state.
Governor Zulum commissioned the school while on an official tour to Biu local government for assessment and commissioning of state projects.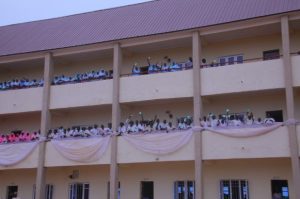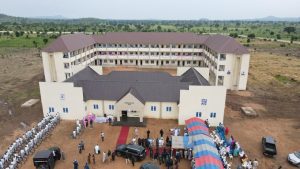 The state commissioner of Education, Engineer Lawan Abba Wakilbe while delivering his welcome remarks, said the current administration has built 24 mega schools and the Buratai school is number 19 in the series, Engineer Lawan said: "The school has a 30 capacity classrooms, with an administrative block, fully furnished with 400 number of school desk, 21 meta-board, 30 teachers tables with chairs, a staff common room, 200 bicycles for school mobility and also 20 teachers were recruited on contract basis to bridge manpower gap in the school.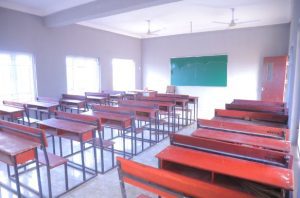 "In the series of education interventions the governor has built 24 mega schools, rehabilitates over 600 classroom in 100 schools, provided wash facilities in 458 wash facilities in 350 schools, recruited almost 800 teachers, paid minimum wage to 5439 L. E. A teachers, completely settled all commitment in external exams, continue training and re-training of teachers, new teachers quarters in Maiduguri, Banki and Mafa, re-establishing 11 rural school among others."
Governor Babagana Umara Zulum, thanked the people of Buratai community for a warm welcome, while addressing the gathering the governor said: "Its my singular honor to be with you this afternoon to Commissioned the newly constructed government secondary school Buratai for the benefit of this community, education is the bedrock of any development, under my leadership the government will be determined to build more of this mega schools to ensure successes are recorded in the educational sector."
.@ProfZulum at Buratai: Opens new school, approves 20 more teachers

… 'We employed 1,000 teachers, built 24 mega schools, rehabilitated 600 classrooms' 

… Governor orders 200 houses for Miringa https://t.co/KLXp1i2VSM pic.twitter.com/4zUUc2mJ8H

— Governor Borno (@GovBorno) September 14, 2022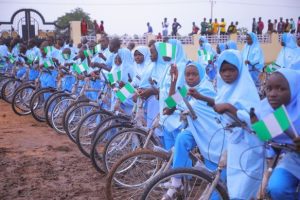 "The teachers recruited are all indigenes of Biu local government, last year we were here to Commissioned a health care facility that was equally build by the state government in such a way it can bring Buratai community closer to health care system, we will also recruit more teachers from this community in order to meet the required target in the educational sector."