The Nigerian Red Cross Society has advocated for Nigerians to invest in First Aid training and procedures in order to save lives during accidents and emergency situations.
Chairman of the Anambra Red Cross Peter Katchy said, "A lifetime commitment to learning and providing First Aid is what makes us more resilient in times of accident and natural disaster."
Katchy made the remarks in Enugu to commemorate World First Aid Day, which is observed globally every second Saturday in September.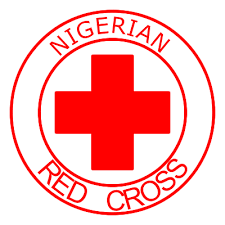 According to him, First Aid training provides more than just the knowledge and skills needed for an effective response; it also provides the confidence to act in an emergency.
"First Aid is the first and immediate assistance given to anyone who suffers from either minor or serious illness or injury, with care provided to preserve life, prevent the condition from worsening, or to promote recovery.
"The purpose of First Aid is to minimise injury and future disability. In serious cases, First Aid may be necessary to keep the victim alive before a doctor arrives to apply the more specialised treatment.
"Celebrating the World First Aid Day is very simple. You should know how to use a First Aid kit which is vital during emergencies.
"First Aid training can now be easily learned through the means of the internet. You should utilise this World First Aid Day in a positive way by learning and spreading the importance of First Aid."
Katchy also enumerated five aims of First Aid, mainly preservation of life, preventing the escalation of the illness or injury, promotion of recovery, pain relief and protecting the unconscious.
He urged families to also invest on First Aid by simply having training on it and having First Aid boxes in their homes to effectively deal with health and domestic emergencies before calling a doctor or going to hospital/clinic.
"The capacity building on First Aid is narrowed to homes and domestic levels which requires mainly advocacy and awareness campaign, to enable families prepare, prevent and respond to accidents or emergency situations at all times."
He also appealed to governments, organisations and philanthropists to support Red Cross to provide First Aid training and well-equipped boxes to schools, public gathering centres and local communities.