Postmaster General of the Federation, has raised concerns over the worsening conditions of the Nigerian Postal Service, NIPOST.
Adebayo Adewusi, who appeared before the House Committee on Finance, said the agency is already thinking out of the box for its survival.
Since the advent of the global system for mobile communication, otherwise called GSM and other forms of technology, the fortunes of NIPOST has dipped.
[wonderplugin_video iframe="https://youtu.be/dJI3SW2027c" lightbox=0 lightboxsize=1 lightboxwidth=960 lightboxheight=540 autoopen=0 autoopendelay=0 autoclose=0 lightboxtitle="" lightboxgroup="" lightboxshownavigation=0 showimage="" lightboxoptions="" videowidth=600 videoheight=400 keepaspectratio=1 autoplay=0 loop=0 videocss="position:relative;display:block;background-color:#000;overflow:hidden;max-width:100%;margin:0 auto;" playbutton="https://www.tvcnews.tv/wp-content/plugins/wonderplugin-video-embed/engine/playvideo-64-64-0.png"]
This was worsened by the advent of COVID-19 in 2020 and since then, the agency has struggled to stay afloat.
The recently enacted Finance Act has also not helped the organisation as it withdraws its right to stamp duty as the main source of revenue.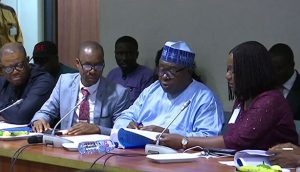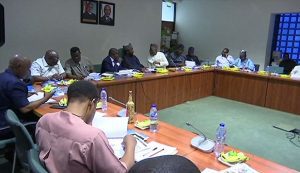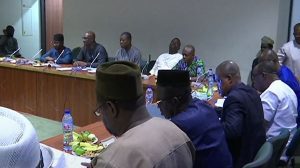 The postmaster general appeared before the finance Committee as it continues deliberations on the next Medium Term Expenditure Framework.
Adebayo Adewusi state that the agency is comatose and on the way to being extinct if something drastic is not done.
He noted that of the 13 billion Naira revenue target for 2021, the agency managed to realise 3.9 billion Naira.
The committee accused the agency of flouting provisions of the Finance Act, while it expressed concern about the fate of NIPOST
The National Board for Technical Education and the Nigerian Copyright Commission also had their days before the committee.
The lawmakers not only frowned at the absence of the Chief executive of the commission but also discharged the representative for alleged incompetence
The committee urged NIPOST to make a special case for itself before the government rather than flout provisions of the finace act, pending when it will devise other means of survival.