The special taskforce, codenamed Operation Safe Haven, has donated 220 tricycles, food items, and cash gifts to selected persons with disabilities in Jos, the State Capital, in an effort to alleviate the hardships faced by less privileged disabled people in Plateau State.
It is a dream come true for the less privileged and disabled persons who gathered at the state capital to benefit from the first-of-their-kind donations from troops of Operation Safe Haven.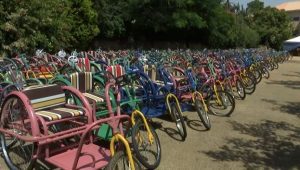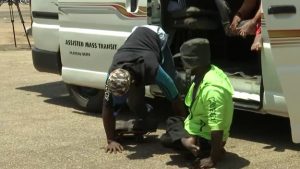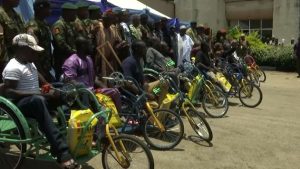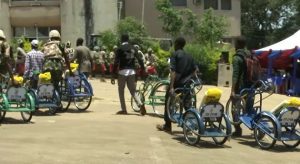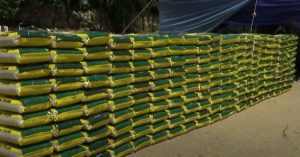 220 tricycles, food items and some amount of money were donated to the beneficiaries, by the Commander Operation safe Haven Plateau Major General Ibrahim Ali.
The gesture is part of an effort to strengthen civil-military relations, and it is expected to alleviate some of the hardships faced by less privileged disabled personnel in their areas of operations.
220 selected disabled persons across the 17 council areas of Plateau state and from two council areas in Bauchi State, benefitted from the effort.
Some of the beneficiaries expressed gratitude for being remembered.