A white paper committee set up by the Niger state government to look into the report of the judicial commission of enquiry following the attacks and reprisal attacks on Mazakuka and Adogon Mallam village have submitted a report indicating the government's next line of action.
19 people were killed in a mosque in MazaKuka village on October 17, 2021, which sparked a retaliation attack in the nearby Adogon Mallam village.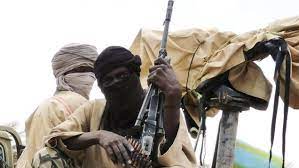 The Niger state executive council set up a judicial commission of enquiry to ascertain the cause of the killings. After the submission of their report, a white paper committee was set up to give the position of the government.
While briefing journalist at the government house in Minna on the position of the government, the committee led by Jonathan Wasa said 44 members of the local vigilante corps were indicted in the killings, 17 people were abducted and 8 out those abducted were killed while the others were released after ransom was paid.
In the midst of banditry attacks last year, in July 2021, the Niger state House of Assembly passed legislation allowing Vigilantes in the state to carry firearms as a strategy to combat banditry and other security threats.
The white paper committee also proposed the formation of a committee to investigate the involvement of the indicted vigilantes' members. A peace and reconciliation committee, as well as a compensation committee, should be established to reconcile the people and pay for the damages caused by the crisis.
The recent indictment of some members of the vigilante corps for their involvement in extrajudicial killings raises concerns about their role in combating crime in the communities where they were entrusted to protect.