Kogi West Senator, Smart Adeyemi has urged Nigerians to set aside religious and ethnic sentiments and line up behind Asiwaju Bola Tinubu and his running mate at the 2023 presidential election.
He says they have the capacity and competence to develop and implement programs that will as track economic growth and development.
Support for the Tinubu/Shettima presidential ticket is swelling as many jump on the bandwagon of campaigns.
The Lawmaker representing Kogi West Senatorial District openly declared his Support for the APC's Presidential Candidate and he will also bring his supporters onboard
He said the concerns raised by the Christian Association of Nigeria about the same faith ticket of the party are genuine, but, Nigerians must begin to assess candidates Based on their track records and antecedents and ignore Political and religious Sentiments.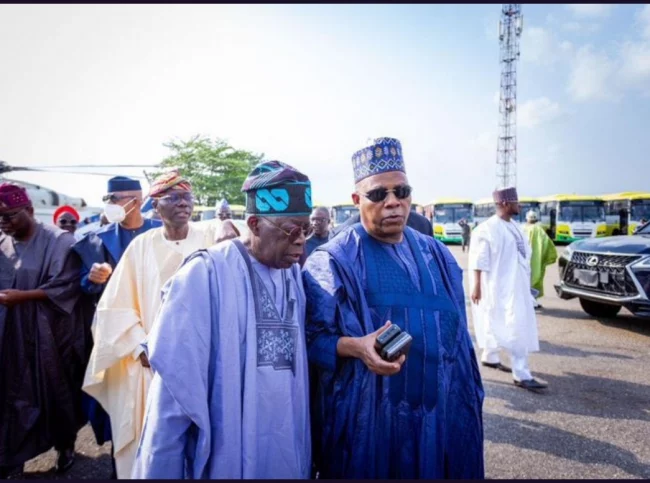 As the countdown to the 2023 general elections begins, senator Smart has urged Nigerians  to confront these issues in  a manner that will not obstruct the fabric of national unity, peace and stability in the Interest of Democracy.
Senator smart Adeyemi insists that Based on his conviction, despite the same faith ticket, Tinubu and Shettima are the best for the country come 2023.