Five persons suspected to be involved in kidnap for ransom in Sokoto and neighbouring states have been arrested by operatives of Nigeria Security and civil Defence Corps NS CDC Sokoto state Command.
The suspects were accused of organising and perpetrating the kidnap of three persons within Sokoto metropolis and collecting over six million naira in ransom before releasing their victims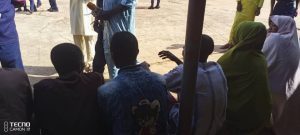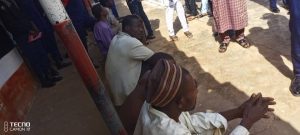 They are also suspected for engaging in cattle rustling with the support of some notable persons in the society who are not mounting pressure on the security agencies to release the suspects.
Also paraded are some suspected political thugs accused of attacking a personnel of the NSCDC with a matchet alongside some women accomplices in possession of some hard drugs and other weapons.