The Federal Government has pledged to establish an atmosphere that will allow the Nigeria Data Protection Bureau, NDPB, to fulfill its statutory obligations.
The assurance was given by the Secretary to the Government of the Federation, SGF, Boss Mustapha, during a courtesy visit to his office in Abuja by the management team of the NDPB, led by its National Commissioner, Vincent Olatunji.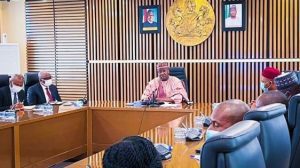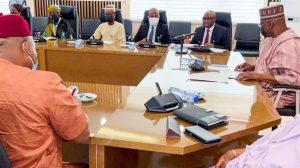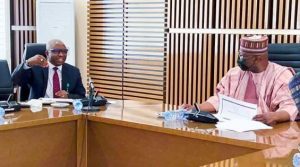 Mr. Mustapha assured the team that the federal government would do everything within its capacity to support it by ensuring that the needed legislative framework and service-wide circulars are worked out.
The National Commissioner's visit was welcomed by the SGF, who also emphasised the importance of establishing the Bureau in accordance with international best practices.
Mr. Mustapha lamented over the level of fraudulent activities being perpetrated by scammers who had unauthorized access to the data of citizens to swindle them.
According to him, with the creation of the NDPB, the era of data theft would be a thing of the past.
Mr. Mustapha further said; "Data theft is one of the most thriving businesses in the world. Everywhere you go, every country is putting measures in place so that the data of its citizens are protected because accessibility to people's data, unauthorized ones, would invariably allow anybody doing that to take absolute control over the people's lives, from their financial transactions to their health records, to their access to certain information which can be manipulated. So I am glad that we are starting well, by laying the foundation that is required, which is having an institution by way of the Bureau."
According to Vincent Olatunji, National Commissioner of the NDPB, the purpose of the visit was to familiarise the SGF with the Bureau's activities and to seek collaboration with his office in the implementation of a robust data protection regulation in Nigeria.
He also appealed for the institutionalisation of data protection in the public sector through the issuance of a service-wide circular to all Ministries, Departments, and Agencies (MDAs) for compliance with the provisions of the Nigeria Data Protection Regulation.
He also stated that the Bureau is prepared to train public servants in data protection in order to raise awareness of the provisions of the Nigeria Data Protection Regulation.